We Can Make It
Happen For You
Our variety of loans and credit facilities makes it quick,
easy and affordable to make your dream a reality!
Click below to access our NEW Online
Make It Happen Prequalification Tool
and get feedback within minutes!
Celebrate Every Milestone
The key to progressing from one milestone to another is access to the right tools that help you reach your goals. Our Make It Happen Loan is designed to help you with the funds you need to do the thing you want to do.
Purchase your own vehicle
Go back to school
Renovate your home
Update your appliances
Purchase new furniture
Visit countries on your bucket list
Update your tech from laptops, computers and more!
Support you can rely on.
Terms you can afford!
Our Make It Happen Loan will help you get the things you want and save you money at the same time. Experience a world of endless possibilities when you apply online!
How will you benefit from a Make It Happen Loan?
Convenience
Flexibility in payment schedule and amount
Quick decisions
Free auto transfers on savings or chequing accounts for loan payments
Competitive interest rates
Refinancing and consolidation of debts available
Manage your monthly expenses
Optional Credit Protection available
Opt for a secured loan for even better terms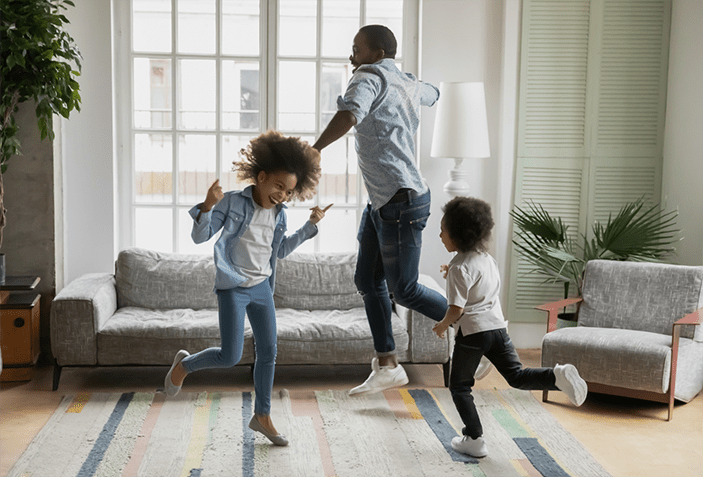 Get Prequalified Online
and Start Building!
Build your forever home with our Build Easy Loan.
Apply online, get prequalified and start enjoying
our special rates designed just for you.
You might also need to learn more about
Build Easy
Loan
The Build Easy Loan is a 12-month bridging facility designed for customers interested in constructing a new home, looking to renovate or extend their existing home. This type of loan supports the appropriate disbursement of funds during construction to ensure completion of the facility. Upon completion, the loan is then converted to a Mortgage Loan.
Home Ownership
Buying a home is the largest single investment you'll ever make, so it only makes sense to look for a mortgage that can help you reduce your interest costs. Get closer to making your home ownership dreams come true.
Credit Protection
In the event of your death or the diagnosis of a specified health crisis, your Republic Bank Personal Credit Line could become a financial obligation for your family. Credit Protection for Republic Bank Personal Credit Line can prevent this from happening.